The ATLANTMARKET company sells high-quality goods for daily use and outdoor recreation.
Main areas of our activity:
tourism,
outdoor activities,
hunting,
fishing,
cycling,
army equipment.
Why should you become our partner?
Our mission, which we have been fulfilling for 13 years, is to make the lives of active people comfortable. Therefore, we help our customers to choose the right equipment, special tools and goods for recreation, walks, or family picnics. We are constantly improving, working on the efficiency of service delivery via automation and service processes, and developing a strong team.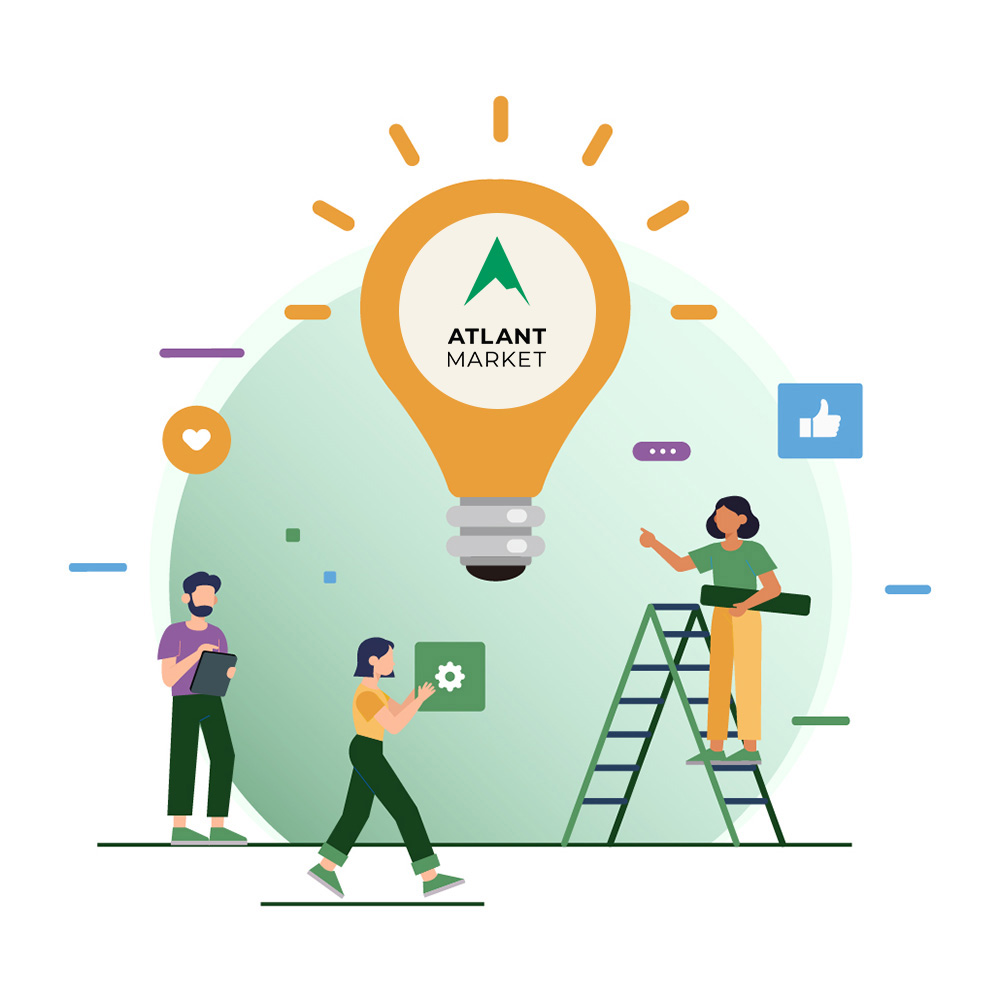 Our achievements:
1. Our service center for the repair and exchange of flashlights, knives, and other goods from our range. Our consultants promptly answer all customer questions regarding warranty and post-warranty repair of goods;

2. Marketing support — provision of POS materials, trade equipment (new devices for the display of knives, multitools, flashlights). Decorating the shelves of your stores with advertising materials, such as shelf talker, wobbler, aquariums (for lanterns and DexShell clothing), and the necessary test copies of goods. Assistance in placing outdoor advertising on the facades of your stores, namely banners, posters, film, etc. This is what will help attract the attention of customers to your store, highlight the goods on the shelves and encourage to buy them;

3. Expanding the brand portfolio with more than 15 brands in the catalog;

4. New B2B portal "Atlantmarket.com.ua" is a business tool that allows users to:

learn about current promotions, discounts on goods, retail equipment, product range updates, etc.;
have round-the-clock access to their order history at any time from anywhere in the world;
get up-to-date information about stocks and prices on the portal;
place an order in 2 clicks, which is convenient and saves time;
control the process of payment, receipt of payment documents online, every stage of the order from the reservation of goods to the receipt of accounting documents;
have access to information about the waybill;
use the "Favorite Goods" function.
Customers receive the following benefits when contacting our company:
1. consultation of experts who will help you choose the current range of goods for prompt deals;

2. flexible discount system offering special conditions to increase your profit;

3. support for online sales in the form of automated loading of goods, quick updating of stocks, work on the "Free Warehouse" system";

4. private storage facilities for constant availability of goods in the assortment;

5. certified goods. All goods sold in our online store have quality certificates since our company is the official distributor of brands in Russia;

6. marketing support of your sales with regular promotions, trading equipment, additional bonuses, etc.
But we don't stop there. Our company is constantly developing, setting new goals, reaching which will help us to be closer to our customers and make their lives comfortable and high-quality.
BECOME A PARTNER
To start working with us fill out the form then you will be contacted shortly by our manager.
Fill out partner form